How adding video surveillance powers up your security alarm system
Having a burglar alarm system in place may be enough to prevent break-ins and crime on your business premises. However, most security leaders and their organizations today rely on yet another security component: video surveillance. In particular, the number of companies using security cameras in a cloud-based video management system (VMS) is growing steadily.  
There are numerous reasons for complementing your security alarm system and alarm management with video surveillance. But which are those? Keep reading if you are looking for insights on upgrading your security operations with cloud-based video surveillance camera systems. 
A picture is worth a thousand words:
The value of video surveillance
Video surveillance systems, also known as closed circuit television (CCTV), are used in various environments such as public areas, public infrastructure, commercial buildings, and more. Both terms, CCTV and video surveillance are often used in parallel since they refer to the same thing: both are video surveillance systems that provide video footage. However, CCTV is often associated with older technology, where analog cameras are connected via cable. Modern surveillance cameras and VMS, in turn, offer additional features such as night vision, motion detection, and often moving target and zoom lenses.
Some video surveillance systems like CCTV are designed to be "closed": their signals are not transmitted so that others can intercept and view the content – only authorized users can access the recorded footage. Even with the rise of cloud-based surveillance systems, Internet Protocol (IP) cameras offer end-to-end encryption and additional security features such as two-factor authentication and single sign-on that enable the latest security standards.
In most cases, video surveillance systems are used for two purposes: on the one hand, for real-time monitoring of properties and buildings, and on the other hand, for evaluating the collected video data. That way, they help security experts to identify security indicators and plan security measures. 
But many types of security alarm and intrusion detection systems are on the market, each serving different business needs. Therefore, picking the right burglar alarm system for your business isn't easy, starting with the question: Should you go for an unmonitored or monitored video security system? 
Unmonitored video security alarm systems sound an alarm or record images, but no one is directly notified if something is out of the ordinary. So, to learn more about the situation with an unmonitored video security system and identify the need for action, someone must either hear the alarm or manually review the security recordings. 
Monitored video security alarm systems are supervised 24/7 by an ever-present third party. This is usually the security personnel at a security operations center. That way, the control room operators can respond right away and take the appropriate measures, like calling the police or dispatching intervention forces if an alarm is triggered.  
While unmonitored video security systems are more cost-effective, monitored video security systems guarantee you the most peace of mind and convenience. With on-site security personnel watching the video footage live or the system immediately notifying a third-party monitoring center in case of a problem, monitored surveillance systems offer one of the most robust options for protecting business property. 
The main difference between monitored video alarm systems and video-only camera systems is that they are more comprehensive: Many security systems include camera systems but also track potential intruders via sensors and detectors – not just on sight. Standalone CCTV systems, on the other hand, are more about surveillance than security. 
Why you should combine security alarm systems with
video surveillance
Almost every theft is associated with burglary. But security alarms alone rarely lead to the apprehension of criminals. After all, burglars usually flee the scene as soon as an alarm is triggered. Therefore, measures to capture images or videos of your property should be part of your security plan.
Cameras deter intruders. The dark season motivates burglars to break into business premises to get hold of valuables. However, since burglars do not want to be caught in the act, many prefer not to take any risks. The greater the risk, the less likely a burglary attempt will be made. And cameras that record criminal activity carry a high risk of being caught.  
For this reason, combining a security alarm system with a video surveillance system is the ideal solution. Both prominently placed cameras and obvious security alarms are visible to the burglar in advance. Therefore, they are often enough to distract burglars from your property.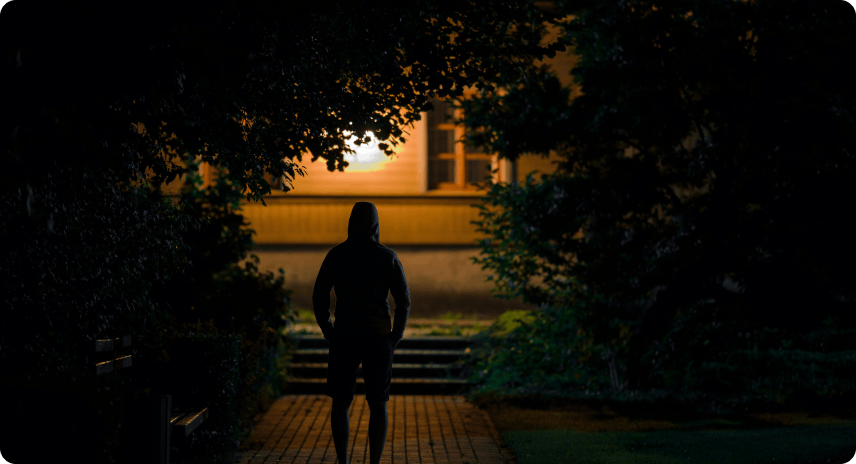 Filming intruders makes it easier to track them down. Combining your security alarm management system with video surveillance lets you record intruders' activities. This increases the reconnaissance after a burglary or theft and, thus, the chances of solving a crime. Especially helpful in that regard are smart video analytics in cloud-based video surveillance applications: they ensure the recognition of faces and license plates with high-quality cameras. Often, they let you search surveillance video footage on the Internet to find people, vehicles, or objects instantly.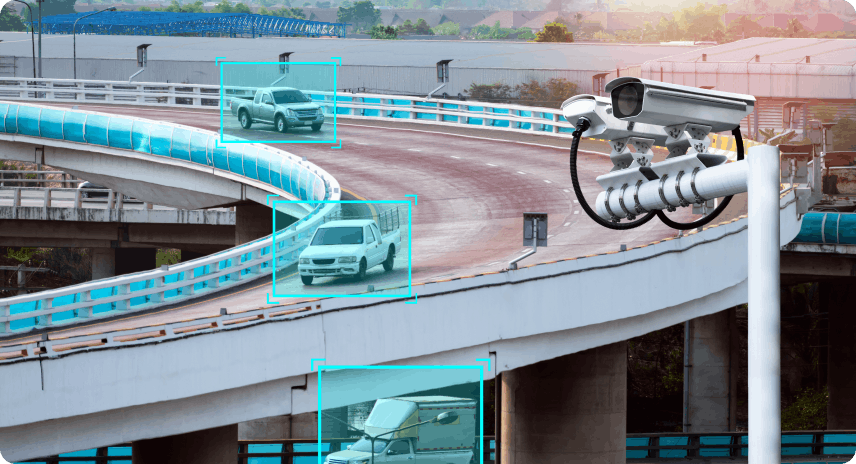 How to level up your security alarm system with
cloud-based video surveillance
There is no doubt that the visual insight provided by video surveillance is a powerful security tool for verifying security alarms and recording incidents. However, it can also proactively alert you to potential threats before an incident occurs: cloud-based video surveillance systems bring new analytic capabilities that present new opportunities for efficient security alarm verification. Here is what else they enable you to do:
Remotely control the physical security on your business grounds. Thanks to the combination of security alarms and video surveillance, you always have your business in view – even when you're not around. The use of cloud-based video surveillance has the advantage that it lets you access your video cameras at any time. This way, you can monitor events on your business premises and take necessary actions no matter where you are.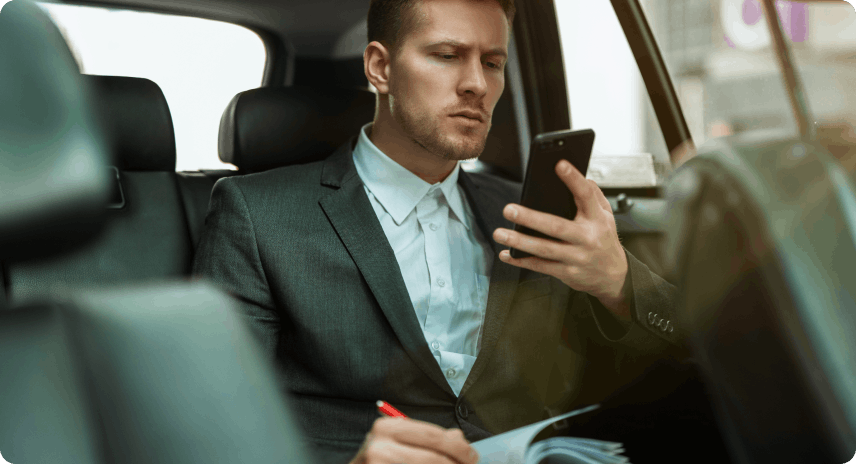 Monitor all areas from one centralized location. Even modestly sized business premises with multiple locations can be complicated to keep track of. To stay on top of things in a multi-site enterprise environment, running a centrally controlled, cloud-based VMS platform and your security system makes sense if your business operates in a multi-location environment. As a result, more and more companies are relying on cloud-based security alarm systems with integrated video surveillance. This is because they typically have a central dashboard for a consolidated live view of video streams and events. Therefore, they are a popular and effective way to manage surveillance across multiple sites across all industries. 
Know more with advanced video analytics. Smart video analytics uses a set of computer vision-based AI technologies that use deep learning neural networks to analyze video and "learn" to identify objects, people, activities, and emotions - in real-time or post-factually. Integrating cameras with video analytics into your security alarm management system is capable of more than just adding camera images and video feeds to your incoming security alarms. It turns video into data and data into business intelligence. 
These are the four most used security analytics: 
Intrusion: Indicates when someone enters a specific area; typically associated with sites considered off-limits. 
Crossing: Identifies whether a person or vehicle is crossing a marked line; typically associated with people entering a business and can also be used for an unsafe area. 
Count: Counts the number of people in an area; usually used to monitor service quality or for safety reasons. 
Loitering: Determines if a person or group is in a particular area for over a certain amount of time and may indicate suspicious behavior.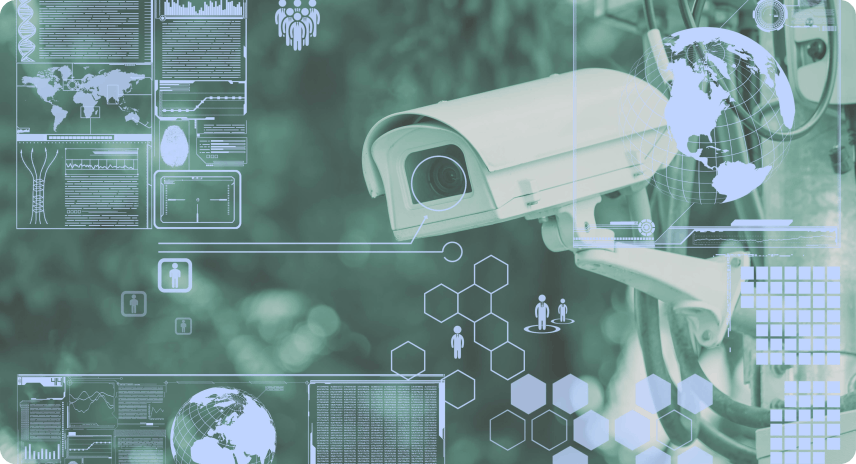 Benefit from
live video monitoring

services 

Integrating live video surveillance services into your security alarm system is a great option to ensure that no criminal activity is missed. Live video monitoring is a new development in video analytics. These systems are usually equipped with high-definition cameras that intelligently assess an environment. Unlike passive monitoring, where no one is watching your property live, security operators monitor video feeds from your business around the clock. This brings you significant advantages: If something out of the ordinary is detected, live video monitoring allows instant response and hands-on operator interaction with the site via two-way speaker systems in real-time. If live security professionals observe a crime, they can talk to the perpetrator over the loudspeaker – often, they are trained to thwart crimes in progress to protect businesses.  

With passive monitoring, security personnel is only alerted when a motion sensor is triggered. In most cases, however, this is not enough to get the police involved. Operators must manually verify the security alarm to check for a crime. To do this, they either check the security cameras on site using live footage or recordings to understand what is happening. If there are no cameras or security teams do not have access to the cameras, they must contact someone on-site to verify the crime. 
Video Management Solutions fit for your Alarm Management System 
Installing video cameras on your business premises detached from security alarm systems can be helpful if your goal is surveillance only. When choosing a security system, it's good to remember that pure video footage might be more beneficial after an incident than during it. On the other hand, security systems equipped with surveillance cameras are more comprehensive because they track intruders through cameras and use sensors and detectors. Integrating security solutions are the way to go if you want to network many security systems like video surveillance cameras, access control, and intrusion detection systems. 
Our evalink marketplace offers enterprises and SOCs a wide range of video management integrations seamlessly integrating with security alarm processes. Explore our intelligent cloud-to-cloud integrations with Eagle Eye Networks, Milestone, or NXGEN Technology AG's NXG GENESIS cloud platform.  
Ready to take your security business to the next level? Request a demo.
A guide to the digital transformation of emergency and service operation centers
26 Nov 2021
Read guide