Integrated Security Solutions
The Internet of Things (IoT) – How it is paving the way for integrated security solutions
The Internet is playing an increasingly central role in today's globalized world. To enable worldwide networking and communication, the importance of interconnected devices that exchange data to make this possible is growing accordingly. And the security industry is now taking advantage of this trending technology for their business since it enables users to leverage data proactively.
Over the past ten years, the physical security industry's technology landscape has changed substantially: IP-based technology and networked systems such as the Internet of Things (IoT) replaced proprietary and analog systems, paving the way for integrated security solutions. And this trend is here to stay: The number of Internet-connected devices is expected to reach 75.44 billion worldwide by the end of 2025.
So, what does the Internet of Things signify for the security industry?
Let's jump right in. ⁠
Converging the physical and digital: The Internet of Things for a
holistic approach to security
The Internet of Things describes physical devices connected to the Internet directly or via a network interface. Via sensors and control elements, they are usually controllable via a cloud-based application. IoT devices automatically collect and exchange data over a network via API – this is how they can communicate with each other in real-time. For security professionals, the Internet of Things signifies physical and digital convergence. Devices connected to the Internet of Things are new security tools and could catalyze a security revolution. Networked systems and IoT devices offer powerful new sensing and management capabilities to create bonds between physical security systems such as video surveillance, access control, and alarm management connected to the Internet.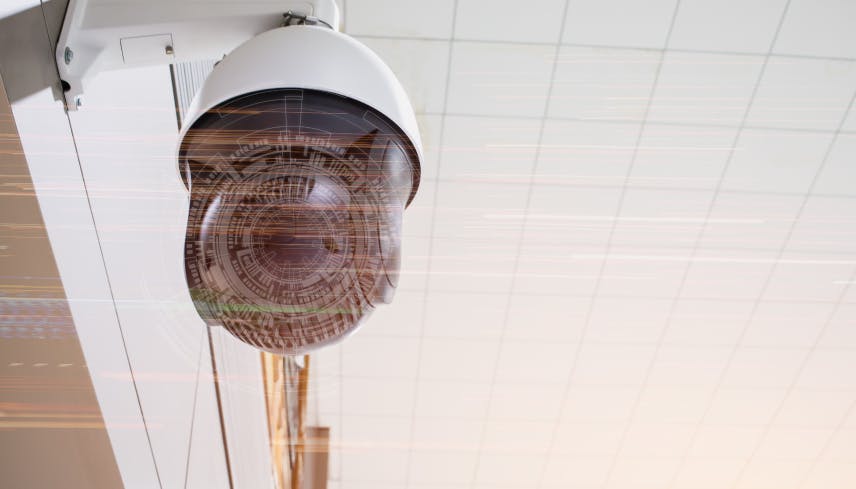 Take smart security cameras, for example. For years, the video surveillance industry focused on connecting most systems to Internet Protocol (IP)-based networks. With recent improvements in mobile networks, cloud technology, and readily available fiber backbone, the Internet of Things offers a holistic approach where networked systems and generated data are analyzed locally or in the cloud. This gives decision-makers the necessary information they need in a fully customizable and easy-to-read interface. So smart surveillance cameras still record video streams, just like traditional cameras. However, IoT technology does not require a human operator to look at the video footage to detect security incidents and alarm response teams accordingly.
Besides security surveillance, the best-known examples of the Internet of Things are consumer applications combined into the so-called "smart home," where networked physical devices such as doorbells, security alarms, air conditioning, and smoke detectors create a connected hub in which they share data. This hub of interconnected home devices allows the homeowner to remotely control physical security and applications associated with the home, such as alarms or door locks, from a single device.  ⁠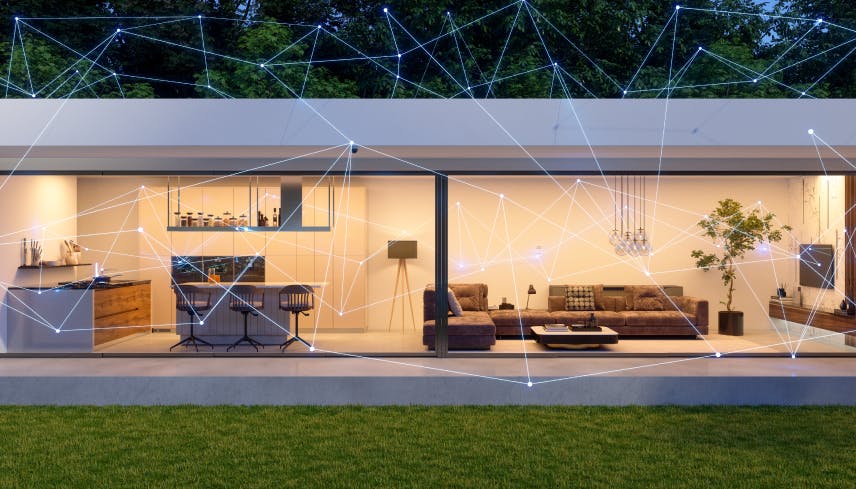 How does the Internet of Things benefit
security professionals'

business operations? 
Better-informed and faster decisions for response teams
When it comes to security, every second counts. The main advantage of smart security devices connected to the Internet of Things is that they can process and share data faster than human personnel. As soon as a security incident occurs, IoT technology notifies the relevant parties automatically. In addition, emergency response teams can use the sensor-driven data collected from various IoT devices to understand and process critical information before deciding to go on-site. Receiving accurate and secure information can thus improve security intervention teams' situational awareness and response time, helping them make the right decisions at the right time. 
Combined data for deeper insights improve security
Most traditional security devices create audit trails that are somehow limited. Sometimes, they don't even create an audit trail at all. However, IoT devices can record everything down to the smallest detail: IoT sensors can, for instance, not only capture how often a door is opened/closed but also track changes in its environment, such as motion or room temperature.
By continuously creating audit trails, IoT devices reveal the strengths and weaknesses of an organization's security strategy. Therefore, regular analysis of IoT-induced data does more than help security organizations identify patterns and anomalies: Leveraging insights gained from IoT data and advanced analytics also adds more precision to oversight and helps security professionals refine their security strategy. This enables them to allocate resources efficiently while continuously adapting to urgent and emerging threats. ⁠
Optimized workflows boost operational efficiency
Cloud-enabled devices have already created an environment where information is available almost seamlessly. By enabling physical devices to connect to the Internet and exchange data with one another, the IoT extends this environment for every device and every piece of information. ⁠ ⁠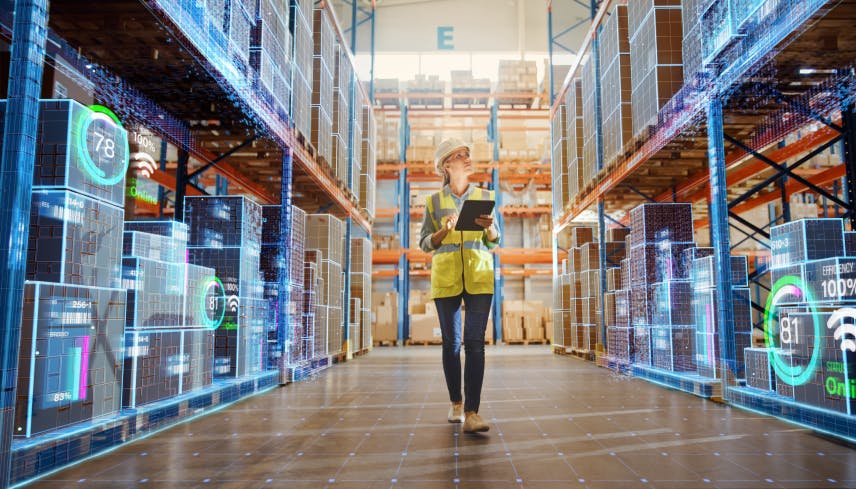 ⁠
Since IoT devices collect information that extends the abilities of traditional, unconnected devices, they can track, manage, and notify employees of changes in productivity or processes. If employees are aware, they can use this "more" information to rethink their work and make better-informed decisions about their tasks. 
Better risk management and security practices
Quality over quality. People don't want to add more to their lives, but better. And so do security professionals: In the quest for better in terms of overall technology, security practices, and efficiency, the industry steadily moves towards the use of better, more comprehensive organizational security management tools and strategies. Here is where the digital transformation laid the foundation for the Internet of Things, substantially improving how security professionals manage physical and digital security risks.
For example, networked (IoT) sensors, video analytics, and machine learning can help security professionals detect threats faster, while workflow technology and automation enable them to save time. Hosting their services in the cloud offers them many benefits, such as scalability and flexibility of their security operations.
Internet of Things – The
future of the security industry

?

Security technology is primarily about creating added value and competitive advantages for those who use it. As all types of organizations seek to improve security, create smart and integrated security solutions, and gain all these competitive advantages for their security operations, it's safe to assume that the importance of IoT will continue to skyrocket and have a tremendous impact on the world's security infrastructure.

While the physical security industry has not yet fully embraced a pure one-single-platform ecosystem, more customers, system integrators, and manufacturers are collaborating to make this a reality. However, as IoT devices become more sophisticated, security data correlation technology will soon move beyond real-time monitoring and focus more on predictive analytics. Future-proof security companies will thrive not because of the size and strength of their workforce but by becoming technology-driven and open-minded regarding new technologies like a cloud and IoT-based interoperability of their operational systems. They will invest in resources to help them replace the reactive approach to operational risk management with more proactive methods.

On both ends, business and security customers increasingly demand cost-effective solutions that simultaneously provide them with deeper, more meaningful insights. To keep up with these demands, physical security systems must be able to communicate with each other and 3rd party systems. At the same time, the functionality of IoT devices must offer enough flexibility to enable upgrades and future system growth. ⁠⁠By allowing communication to and between IoT-enabled devices via the evalink TNA devices, webhooks, or other compatible protocols such as MQTT, SIA DC-09, VdS 2465, VdS-SecureIP, FlexC, our future-proof alarm management platform evalink, connects people and things to a world of infinite possibilities. ⁠ ⁠

Ready to take your security business to the next level? Request a demo.
A guide to the digital transformation of emergency and service operation centers
26 Nov 2021
Read guide