Integrated Security Solutions
How Integrated Access Control Systems Benefit Businesses' Security Operations
According to the annual "2022 State of Proactive Intelligence Report" conducted by the Ontic Center for Protective Intelligence, 88% of the security professionals surveyed reported that their company faces an increased number and severity of physical threats activity compared to 2021. This has translated into an exponential increase in data, which 87% of physical security professionals expect to continue to grow and become unmanageable by the end of 2022.
So how can we respond to the increased threats and manage our surplus of data efficiently? Security teams need innovative technologies such as the cloud, predictive analytics, and artificial intelligence to create new forms of value for their customers and keep up with their expectations and market changes. To streamline their business operations, businesses must now ask themselves how they can best combine and leverage these multiple data sources to improve their physical security capabilities – this is where integrated security solutions can simultaneously solve numerous security challenges.
Why do security teams use
integrated and cloud-based access control solutions

rather than traditional ones?

The cloud has become essential to centralized security today. The latest technological advancements in cloud computing have driven innovation in the security market, and customer needs are changing accordingly.

In today's physical security industry, security professionals are increasingly moving away from viewing access control and video surveillance as stand-alone functions that are silo-based and decentralized. Instead, there is a growing demand for "ACaaS" (Access Control as a Service) and integrated access control platforms. These allow integration with systems like mobile devices, biometric credentials, video surveillance, and other cloud-based applications to automate workflows. By combining information from any source for analysis and applying machine learning algorithms, they deliver intelligent insights to the business. This intelligence and centralized data across the technology ecosystem, leveraged by integrating other third-party systems and applications, enables companies to make smart, well-informed business decisions.

Integrated access control systems technology enables security professionals to control users' access based on their roles. Since only some in an organization have the same rights to access different facilities or company equipment, physical access control systems leverage the organization's authorization policies to determine who has access to where. To do that, cloud-based PACS typically run on databases of different access level rights linked to a list of people that need entry permission to various facilities. By translating an organization's authorization guidelines into verification, access can be blocked or unblocked based on the individual needs of the person providing the credentials. Also, using authentication methods other than physical keys allow an enterprise to specify which certifications can open which doors and block individual access on the fly if the situation requires a change in access permission.
What are the 
benefits of cloud-based integrated access control solutions

for your business?

A cloud-based and integrated access control system offers the benefits of centralized management, visibility, and control while cutting the cost and complexity of traditional physical access control systems. By integrating with software- or browser-based programs, security managers can control and monitor building activities more quickly and efficiently.

Let's look at some of the advantages integrated access control systems offer.
Streamline operations workflow
Traditionally, security personnel had to monitor separate access control, video surveillance, and alarm management platforms and programs. By merging and presenting data across all of them, security managers only need to understand and operate one single application, resulting in more focus time and, thus, increased productivity and efficiency. If software updates are available, they can be delivered directly to one platform rather than several.
Scale anytime according to your needs
Besides allowing for the integration of various functionalities, thereby adding other systems' benefits to one solution, integrated access control systems are scalable due to their cloud-based nature: Whether businesses need to have access control implemented in 1 or 100 buildings or have 20 or 20,000 employees that need access to business premises, integrated access control systems allow for the most excellent flexibility scaling flexibility.
Synergize with other cloud applications
Cloud-based access control solutions enable easier integration with other cloud applications, allowing security professionals to use the keys more effectively from day one. So, it is only natural that more and more businesses have moved from relying on on-premises access control systems and using physical keys, electronic key cards, or badges to cloud-based and integrated access control systems.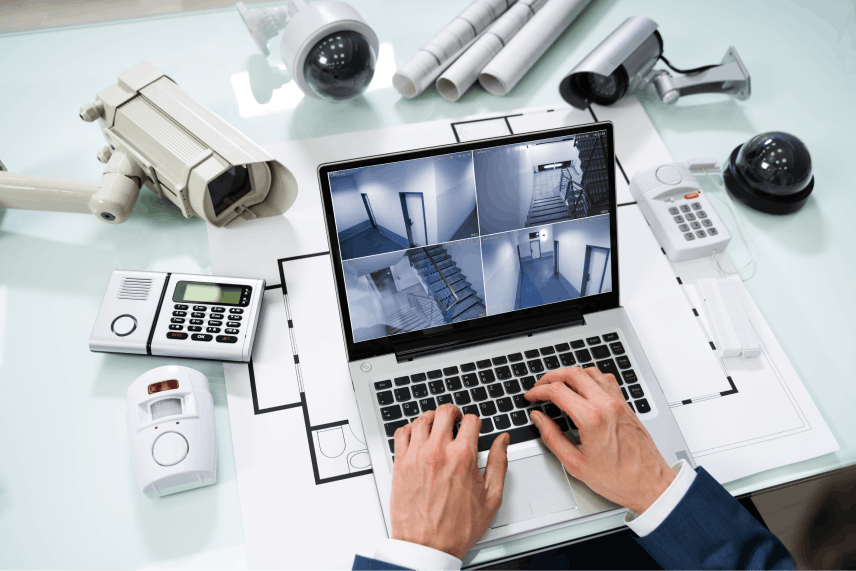 Remotely control your security from anywhere
Compared to on-premises access control, security professionals using cloud-based access control gain the freedom and flexibility to lock and unlock doors from any location with an internet connection. This can offer enormous advantages. Just think about the case in which an employee realizes they cannot remember if they locked the office door. Instead of calling someone to return on-site to check, the responsible security officer can log into the platform online and remotely check the access control system. They can even lock the corresponding door remotely if the user has forgotten to do so. 
Generate actionable insights from big data
Unified access control platforms integrating systems like video surveillance and alarm management leverage advanced analytics, business intelligence, and machine learning to simplify access control and understand more precisely what is happening on-site. Let's take an example. The Brivo integration for the fully managed alarm management platform evalink allows human operators to simplify and automate facilities' remote security and management through an innovative and scalable access control platform. This cloud-to-cloud integration makes detection faster and easier to mitigate while reducing operating costs and enhancing customer management at scale.
Ensure adherence to risk and compliance regulations
Providing security compliance with various regulations concerning an enterprise's data security, integrated access control systems help prevent data breaches and enhance a company's security without adding complexity. By reliably protecting property and assets such as privileged information, e.g., customer data stored on user devices such as electronic access cards, integrated access control systems help protect corporate reputation.
From a risk point of view, truly integrated and automated security solutions that combine real-time unified physical and logical access control utilize centralized knowledge of their users' real-time locations. Being able to track moving people on-site, security managers gain the ability to receive alarms related to any incidents as they occur. When a situation escalates, e.g., a fire spreading in an office or at an event, centralized and automated security systems can report the number and location of people in that designated area and automatically unlock doors to facilitate evacuation. This can only be done by converged access and control capabilities that intelligently combine access control protocols, integrated video surveillance, and intrusion detectors.
Realize the full potential of intelligent buildings
Integrated systems are inherently designed to collect more data and intelligently link it together. Smart buildings connect their infrastructure to their IT to monitor and streamline all areas of the building's functions. Instead of keeping their data in separate silos, individual systems such as HVAC (heating, ventilation, and air conditioning) or the building's electrical power management can be shared and linked to access control. By enabling originally isolated and siloed systems to share data and communicate with each other, this system interoperability creates new insights for security professionals while bringing business owners one step closer to realizing the full potential of intelligent buildings.
For example, when an access control mechanism for a room is unlocked, the system can turn on the power supply, such as the lighting or air conditioning. This is more than just convenient and helps organizations reduce their ecological footprint. By integrating access control with other facilities and systems in a building, companies can also improve the security of their employees and visitors even after using their access cards to check-in. During the visit, site-specific notifications, such as severe weather alerts, can be sent to all employees and visitors desktops and cell phones to keep them informed and safe.
Increased security through
integration
To boost efficiency and streamline their security operations in the best way possible, these benefits delivered by cloud-based access control solutions are precisely what security professionals and businesses nowadays expect from modern access control systems. Traditional silo-based access control systems can no longer compete with integrated solutions today. Only cloud-based integrated access control solutions can give them what they ask for.
Their unique ability to interoperate with other technologies effortlessly helps automate and extend the capabilities of a single solution to increase business efficiency and improve the user experience. By amplifying the features and capabilities of each platform, integrated solutions help security professionals improve their overall performance and enhance the security of people and assets, for example. Integrating access control with alarm management enables users to profit from the strengths of both applications, like automating workflows and making them more consistent, easier, and more efficient. Consequently, users can create more robust solutions that add value compared to using applications independently.
To follow an integrated approach to physical security, integrating systems that network alarm panels, tracking systems, video camera surveillance, and access control into one unified security platform remains the most desired application among security professionals across all industries. Access control is central to this process, with visitor management being the most common access control integration. And the appetite for connected video surveillance and access control in combination with alarm management is particularly prominent – and growing.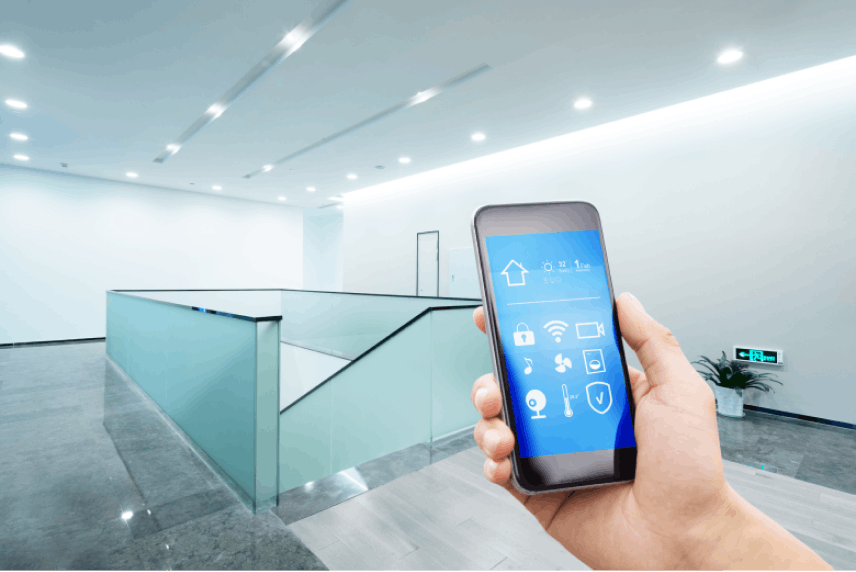 Trends and opportunities

for integrated access control

As it lets organizations streamline their day-to-day operations efficiently, the desire for open, interoperable systems that connect is a trend that is here to stay. Over time, access control has moved from physical keys to cloud-based systems. Modern access control will continue to become cloud-based since it comes with indisputable benefits, such as ensuring that entry can be managed remotely. The question that drives the spread of integrated access control systems is:

"Why would enterprises depend their security on just one type of authentication when combining multi-factor authentication and biometrics can provide much more protection for their premises, employees, and assets?"

That's why more and more organizations that value secure access control are demanding two or more verification factors to gain access to a facility. For instance, mobile access management solutions enable individuals to use their smartphones or smartwatches to unlock and open doors, gates, and other access systems. A mobile access control system today typically requires that when a user wants to open a door, they first need to unlock their phone with their FaceID or passcode before scanning a code or tapping the app next. Since smartphones are considered more secure, easier to manage, and less expensive for businesses than physical access cards or key fobs, this trend will continue to play an essential role in the future. The pandemic has driven the demand for a contactless method of enrolling new people in access control systems and the introduction of mobile IDs.

Adopting an integrated access control system that smartly combines technology and people, allowing for integrations and end-to-end security solutions, is key for security professionals to keep up with these developments and streamline business security operability.

When looking for an integrated access control system, you should emphasize that setting up communication between different systems needs to be seamless. Since evalink's open architecture supports almost every standard signal from devices and protocols, security professionals can connect their operations with automation technology without changing their existing systems.

Are you interested in enhancing your alarm management with integrations like access control for evalink? Visit the evalink marketplace.
The Internet of Things (IoT) – How it is paving the way for integrated security solutions
06 Jun 2022
Read article