Integrated Security Solutions
Security Information And Event Management - The future of business network security?
The highest level of internal awareness to protect your business from security threats is essential. Regardless of the size of your organization, streamlining your security workflows is essential to mitigate IT security risks and manage ever-evolving threats, regulatory compliance, and reporting. One of the tools that can provide you with in-depth security insights is SIEM, which is short for "Security Information and Event Management." Curious to learn more about SIEM systems and how they work? Keep reading. ⁠
What exactly is
SIEM

?

SIEM is a term used to describe a software-based technology solution from the computer and cyber security management and compliance that enables a holistic view of IT security by combining software products and services of Security Information Management (SIM) and Security Event Management (SEM). The basic idea of a SIEM is to evaluate security-relevant data in real-time and in the appropriate context to enable a consolidated overview of events and threats in the IT security environment of your business network.  

The basic idea behind SIEM is to help companies identify potential security threats and vulnerabilities by detecting data breaches, deviations from the norm, and targeted attacks at an early stage. SIEM solutions uncover anomalies in user behavior by leveraging artificial intelligence (AI) to automate many of the manual processes associated with threat detection and incident response. As a single security management system, SIEM is designed to provide complete visibility and transparency of activity within the network of security enterprises. A good SIEM alerts security professionals to suspicious activity and suggests actions to protect the network. It provides security managers with a tool to respond to threats in real-time and take appropriate action before business operations are damaged. For these reasons, SIEM has become an indispensable component of modern security operation centers (SOC) for security and compliance management applications.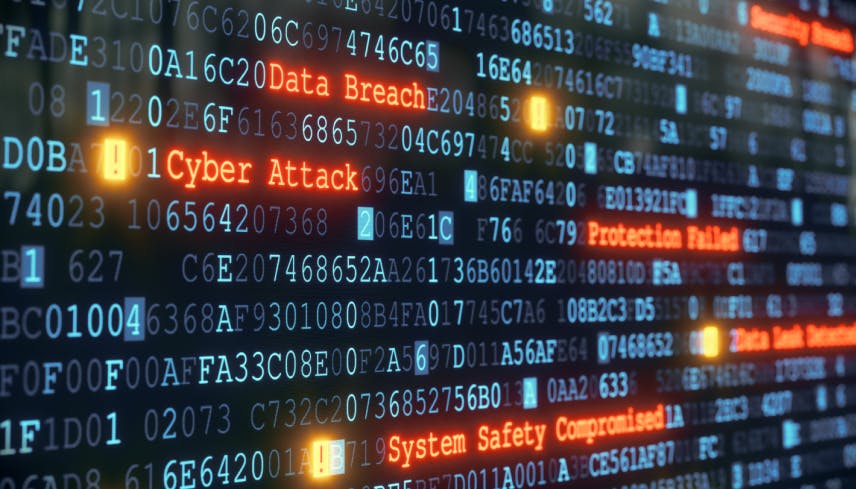 The
engines of SIEM

: How does it work?

SIEM systems are nothing more than massive databases with in-built intelligence in a very simplified way. Over time, they developed to become advanced solutions that can typically deploy collection agents to capture and collect relevant data and security-related events from a wide range of sources across an organization's entire network – all the end-points that could potentially become an entry point for malware or unauthorized access of people with wrong intentions.
Which
features

should a SIEM have?

While SIEM solutions may vary in their feature set, most offer the same core capabilities. Four must-have functions of SIEM systems explain why businesses should proactively consider SIEM to monitor and mitigate IT security risks. Let's look at them:
Centralization and Log Management
The first and most basic function of any SIEM solution is to capture and store all the raw event logs, flow, and event data from various sources in a business network, such as end-user or edge-based devices, assets, routers applications, cloud environments, wireless access points, active directory servers, and network equipment, as well as from specialized security equipment such as firewalls, antivirus, or intrusion detection systems in any form. As they are centralized systems, SIEM solutions combine all these meaningful events with one set of reports organizations can forward to the right security teams to demonstrate compliance with various regulations. Instead of the multitude of alerts that the technologies deployed by security companies would usually individually generate daily, SIEM systems reduce the noise and distractions on operators since they form the only source of notifications. They also allow security professionals to automatically manage their network's event logs in a centralized location. 
SIEM systems provide powerful log search capabilities by indexing all data with a query to the SIEM: Logs are thus made searchable in a structured way. For example, imagine that you suspect that someone has entered the system without authorization, which would indicate a compromise. In this case, you can use SIEM systems to run a simple search query to look for logins at unusual times or with conspicuous frequency, failed login attempts, or access to extraordinary data or systems over a certain period to detect anomalous user behavior. With many SIEMs on the market today, you could have the results displayed graphically immediately.
Analytics and Event Correlation
After collecting and aggregating all raw event logs across an organization's entire network in real-time, SIEM systems utilize advanced analytics and automated cross-correlation to identify and understand interlaced patterns in that data pool. By using intelligence to combine data from multiple sources, SIEM systems, in this way, look for hidden cybersecurity issues that would otherwise go undetected. Event correlation and analysis provide rapid insights to locate and mitigate potential threats to enterprise security. Security administrators can take appropriate actions to deescalate the threats before they can seriously harm the business. SIEM systems benefit security professionals by significantly reducing the time spent on manual pattern detection and the time-consuming manual workflows associated with in-depth security event analysis. 
When analyzing log data and correlating it to find actionable threats, SIEM systems often use customizable, predefined correlation rules to alert administrators instantly. These can count events per time unit, monitor thresholds, or apply specific criteria to incoming events to match them against threat data, configuration information, change tracking, or blocklists.   
Incident Monitoring and Security Alerts 
SIEM solutions can unify the centralized management of both on-premises and cloud-based infrastructure. They can identify all entities in an organization's IT environment and monitor all connected users, devices, and applications for security incidents. 
Log correlation and threat analytics are both techniques SIEM solutions use to detect and identify events that are somehow irregular from ordinary activities in a network. So when rules fire, they create so-called security incidents: Based on a criticality rating, incidents may be interesting enough to require logging and reporting for later review. Or they may require immediate attention. The latter is when they can compromise an organization's sensitive data, leading to a data breach or even a cyber-attack. In that case, the SIEM system will generate an immediate notification to fit the criticality level adequately. Besides following a custom notification policy that ensures the right person or team gets the information instantaneously, SIEM solutions offer various workflow options that will automatically be executed depending on the criticality of the incident. Setting up these automated workflows helps IT security professionals save time. It also prevents attacks from spreading further within the network by restoring it to a functional state through early mitigation of security incidents.    
Compliance Management and Reporting 
To assist businesses in adhering to the wide range of compliance and regulatory requirements their clients may have, professional SIEM solutions also include the feature of filtering, logging, and reporting network traffic for compliance purposes. Since monitoring adherence to corporate policies can be complex, using a powerful SIEM system can help them easily comply with the many compliance regulations that specify, for example, that user access must be logged or system changes must be tracked. When the time has come to provide security teams or auditors with information about adherence to regulations, the person in charge can use the SIEM to generate and send the desired compliance report.
So, should you adopt a SIEM within your organization? 
Implementing a SIEM solution can add a valuable pillar to your organization's security architecture because they take in unstructured data from disparate sources, provide a structure, and store them orderly. Also, its information and analysis capabilities can benefit analysts and investigators as they work through the trail of alerts and data related to suspicious activity.  
By detecting abnormal behavior and monitoring the in- and outflowing network traffic, SIEMs play a vital role in the data security ecosystem. However, it's also important to remember that it can be very high-maintenance compared to alternative solutions for all the benefits SIEM offers to security organizations. Traditional SIEM dashboards predate the widespread market penetration of AI, machine learning, and automation. As a result, they can require more manual input than modern security solutions: Think that configurations and rule sets must be updated manually every time a new system component is added. With most security systems, even the best SIEM solution needs human interaction. 
With increasingly cloud-based infrastructures, internet, and service-oriented architectures, most modern SIEM solutions today are offered as a SaaS model. Is this a good thing? If you ask us, it is! After all, the overall rationale of SaaS models is that they make iterating and adding features much faster, while the almost unlimited capacity of the cloud allows MSSPs to effortlessly provide you with frequent features and system updates so that your operation is constantly running with the latest technological improvements. Moreover, as the number of threats increases in line with the number of technologies available (the Internet of Things (IoT), cloud, mobile, etc.), adopting a SIEM solution can help the networks of enterprise systems grow and adapt. A SIEM might be the answer if you're looking for a system to support new data types and better understand the evolving threat landscape. 
Ready to take your security business to the next level? Request a demo.