Alarm (mis)management: 5 steps towards real change in control rooms
Over recent years, service operation centers have moved from a low number of analog alarms to thousands of signals of potential issues to process. Multiple security systems like video, access control, IoT, or even AI have increased alarms' frequency and complexity in the control rooms.  
Security leaders must develop strategies for growing future-proof operation centers and maintaining their businesses on the front line of a highly competitive market. Keep reading to know the best practices when checking the healthiness of your alarm management and how you can start the journey toward a successful transformation. 
Let's dive in.  
How is your
alarm managemen

t doing? 

Alarms define the limit between normal and abnormal conditions in a process. They alert operators, who take corrective action to bring the process loop to normal conditions and provide a layer of protection against various scenarios. Corrective actions are typically based on human intervention and are limited by operators' knowledge, training, systems workflows, and standard operating procedures. 

In most control centers, operators face various information, events, notifications, and alarms. To get a good picture of the current situation and determine the cause and consequences of the problem, they must put it all together. And often, it's not just the high level of responsibility and pressure that makes operators' work uncertain but also the cumbersome tools they work with.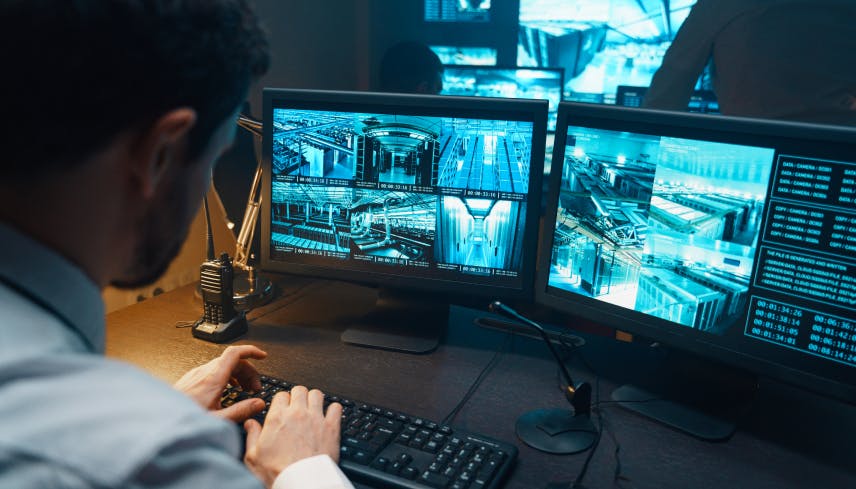 With an expanding set of networked systems grabbing the operators' attention, it's essential to distinguish those alarms signaling urgent follow-up action from those that are, well, not. Ultimately, all the notifications and signals that aren't urgent distract operators from those that are a matter of life and death. And, when all alarms are equally important, they risk becoming similarly meaningless. On a day-to-day basis, control centers often deal with poor alarm management triggers, affecting operators' ability to conduct processes properly. 
Some triggers include: 
Poorly set alarms workflow causing too many false alarms   
No incoming visible centralized alarm despite indications of an event   
Alarm suppressed or disabled for no known reason  
Regular alarm floods, creating confusion and poor decision making   
Slow response due to alarm fatigue or missed alarms   
No apparent cause for alarms. 
It's a fact: The ability of today's automation systems to generate and relay alarms to the operator far exceeds the operator's capability to process and respond to those alarms. This means that operators are overloaded with having to give so much attention in parallel: Several alarms can rapidly co-occur, making it almost impossible to handle them with the appropriate level of awareness. 
Here's a simple way to know if an alarm management system is doing its job well: 
Total number of alarms that the system triggers for a month / Monthly operator working hours 
If the total comes to more than six alarms per operator per hour, the system is probably running at an unnecessarily high level of risk and inefficiency. 
Additionally, some basic performance metrics can help evaluate the healthiness of operations as follow: 
Less than one alarm every 10 minutes: Acceptable  
One alarm every 5 minutes: Manageable  
One alarm every 2 minutes: Demanding  
More than one alarm every minute: Unacceptable
Mismanagement of alarms and related incidents have many consequences in control rooms, including downtime, equipment damage, and endless operator fatigue. Ultimately, these can be responsible for incidents that attract liability attention, result in a significant loss of business, and damage reputation. 
How alarm management should be doing 
The shift to a permanent remote workforce has also changed how security is maintained. We've moved from traditional on-premises solutions that protect the assets within the office and the corporate network to decentralized and distributed security services. Optimizing the alarm system to provide operators with accurate and timely fault reporting and diagnostics is vital. This is the only way to ensure more effective asset security management.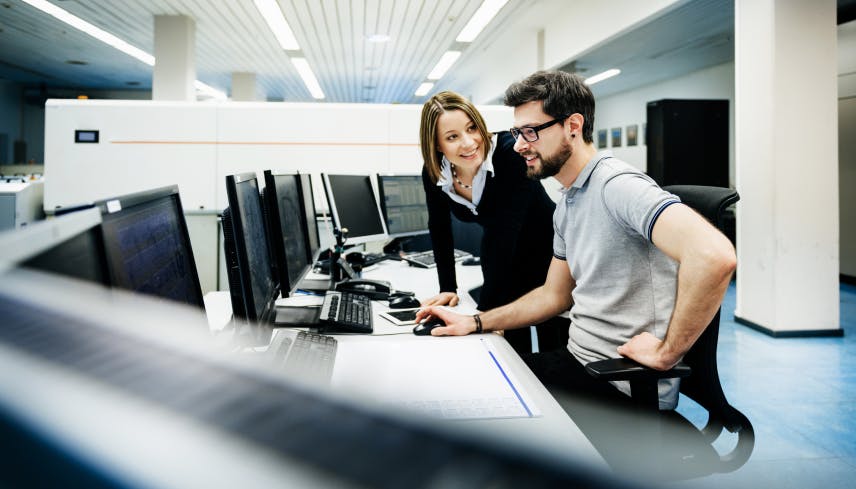 The basic requirements of a modern alarm management system have also evolved. Migrating to a new environment is an iterative and cyclical process. If there are too many alarm messages, the system will be unusable. False and nuisance alarms significantly reduce the effectiveness of operators and further compromise the operators' ability to address critical alarms, which can be extremely costly. On the contrary, essential information could be missed without enough alarm messages.
A sound alarm management system should be able to:
Identify real alarms on-time  
Fast integration capabilities of new protocols and third-party systems  
Eliminate repetitive tasks for the operator  
Easy configurable process steps  
Identify accurate information to enable an operator to act safely   
Improve operator effectiveness and decision making  
Eliminate losses and downtime   
Enable a better understanding of site healthiness and how it is operated   
Perform alarm documentation and rationalization   
Implement alarm audits and enforce technology   
Implement real-time alarm management   
Control and maintain an improved system. 
In general, a modern alarm management system can verify alarms automatically and digitally route the alarms to the right team at the right time with the correct information. A good alarm management process requires striking a balance between over-responding to situations that don't need any response and under-responding to situations that require further attention.
It's not just about managing alarms
Control centers aren't just about managing alarms. It's also sales and business development to grow and remain competitive in a tight market. The omnichannel sales process is highly manual and indirectly costly in a traditional control center operation. In most cases, sales managers do not benefit from proximity to leads or customers, resulting in missed opportunities for new business and customer retention. Integrated security solutions cover customer requirements with easy deployment. 
Setting
security operations for success

: When it's time to change your alarm management system. 

The time has come to run alarm management more efficiently and safely, giving operators more control as technology has developed with new solutions. There are no clear rules for disrupting control rooms and implementing fundamental process changes that will allow more efficiency, productivity, and business growth. In many cases, it means transformation and adoption from all parties, and here's what you can do to initiate the change within your organization:  
1. Define an alarm philosophy  
The complexity of today's systems has changed everything. The alarm philosophy document is critical; without it, there can be no way to implement and adopt an efficient alarm management system. The alarm philosophy should cover the design of the interface to the operator so the graphics are clear and upsets are easy to spot. When your service operation center reviews alarm management systems or redesigns an existing implementation, you should consider expectations of alarm priorities, frequency, and post-alarm actions at the beginning of the planning phase. Without early planning, operators might experience unexpected alarm overload due to a lack of clear prioritization or proper follow-up procedures for various alarm types.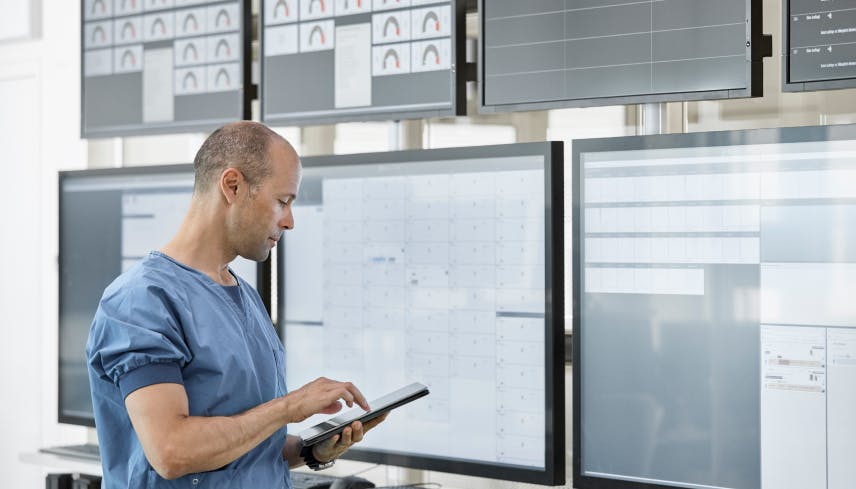 2. Perform an audit
To measure the success of any alarm management system, your service operation center must know how big the alarm problem is currently being experienced. 
How many alarms are being generated per day? 
How many alarms does the operator handle on an hourly basis? 
What are your current deficiencies in the control system?  
These are all simple questions, and auditing is the starting point.  
3. Adopt a culture of change 
Managing change is required when you are serious about alarm management and wish to comply with the standards. Without proper change management controls, the alarm system will slip back into its old ways. Consider adopting a Management of Change (MOC) approach to your alarm system to ensure all changes are covered. can help by identifying changes to the alarm settings; if required, the optimal settings can be enforced automatically. It's inevitable to remain competitive and push your business forward.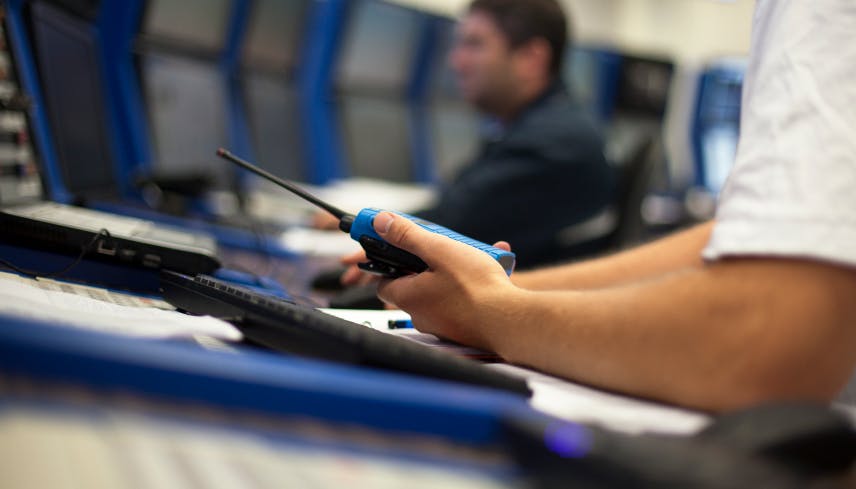 4. Think Digital 
Digital transformation of alarm management is a journey. Every digital transformation should start with a clear vision driven by leadership. This vision should also prepare your team members to expect disruption as part of the process. A team that understands this reality and meets every challenge with a solution-oriented mindset will succeed. Regardless of the challenge, digital transformation is possible if it is prioritized and by forming the right partnerships.  
5. Understand the different migration approaches 
The most common business challenges lead more and more control centers to adopt a different approach in how they conduct their operations every day: By migrating to fully managed modern alarm management systems, which help them retake control over their processes, boost productivity, and allocate crucial time to seek new business opportunities. When the decision comes to upgrading your alarm management system, migration is a key decisive element. There are various steps to migrating to a modern alarm management platform, including analysis of the service, customization of the implementation plan, communication transparency between parties involved, and ongoing optimization with full support from the provider you will work with. The evalink team is here to support you at all steps of the way to ensure a successful implementation and adoption of a new alarm management system by all parties involved.  
Ready to take your security business to the next level? Request a demo.
A guide to the digital transformation of emergency and service operation centers
26 Nov 2021
Read guide