Ajax photo verification is now integrated with evalink
With the integration of Ajax in Sitasys' fully managed alarm management platform evalink, two companies obsessed with creating great customer experiences and delivering added value to their customers come together. Combining powerful software and reliable security technology, Ajax Systems creates intuitive indoor and outdoor security products with innovative features for visual alarm verification, fire detection, flood prevention, smart home automation, etc.
Easier alarm verification

from evalink

2 plus 2 makes 5 when the best of two worlds is combined: As an integration for evalink, the most recent integration of the Ajax Hub in evalink allows users to receive motion pictures and photo series from the Ajax MotionCam. This makes alarm verification easier and also significantly improves its accuracy. Other than that, the integration of Ajax in evalink also enables the user to arm/disarm the Ajax Hub directly from evalink.

⁠As the main junction of the Ajax security system, the Ajax Hub enables centralized management of all Ajax devices, operation of security modes, and, in case of a threat, notification of their owner and the respective control center. With the ability to gain better insight into the on-site situation by attaching images to the Ajax alarms, integrating this hub into evalink centralizes the management of its users' security systems and the efficiency of alarm management even further. In addition, users can easily extend Ajax's features by combining them with the evalink powerful workflow engine and many integrations ranging from video management to access control to create services that customers will love.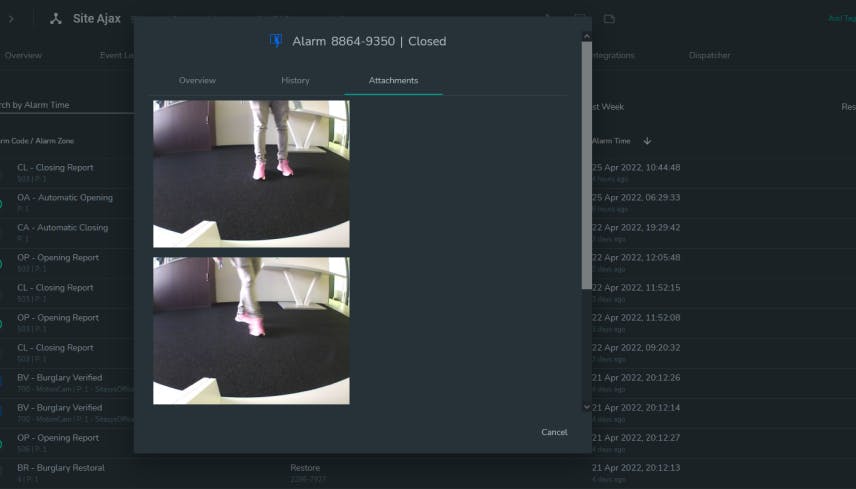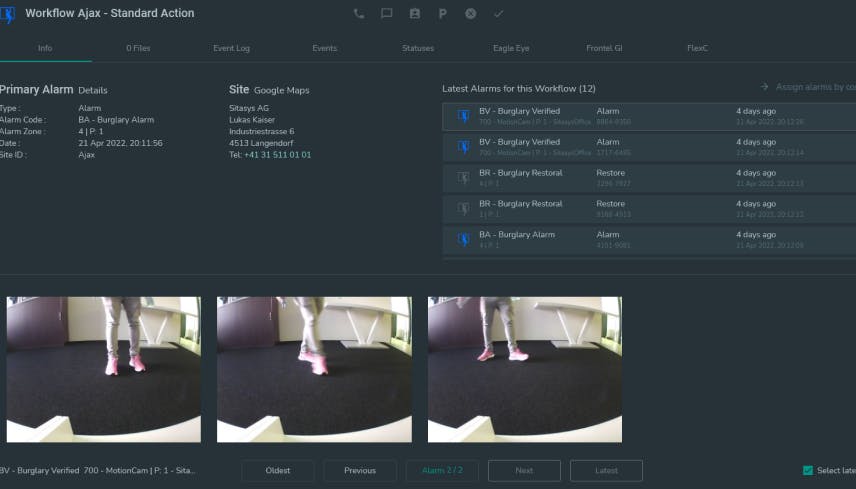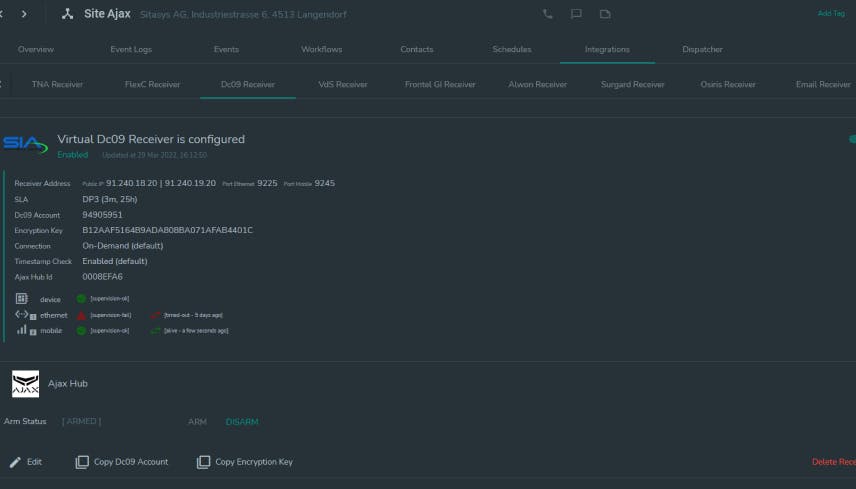 About Ajax
Ajax Systems is a European developer and manufacturer of professional high-class security systems with smart home capabilities and free monitoring software. Ajax Systems loves to make customers' lives easier – just as we do at Sitasys AG with our evalink ecosystem by turning complex equipment into convenient, aesthetic, and user-friendly products.
Find out more information about Ajax for evalink on the evalink marketplace.