Future-proof your installer business: Embrace security services as a lifestyle
As of 2023, the installer business for security systems has experienced significant changes along with customers' evolving needs. With the emergence of new technologies and increasing concerns about safety and security, these include more complex and integrated security solutions like video analytics, access control, and remote monitoring. Additionally, customers are seeking more personalized and customizable systems that can be tailored to their specific needs. As a result, installers must focus on providing more consultative and solution-oriented services to deliver the best possible results for their customers.
Would you like to stay ahead of the curve?
So let's jump right in – we packed this article with tips, including investing in new technologies, embracing partnerships and collaborations, and offering various security services to meet new customer demands.

The new "
lifestyle angle

" of security services

A major shift in attitude towards security has significantly impacted installers in 2023: Security has become a "lifestyle" for many homeowners and businesses. But what does that mean?

It means that security services are increasingly seen as a bonus - part of the bigger picture. Security systems are no longer just a doorbell and a battery with a switch: They are part of building automation and must be able to blend with all kinds of smart technology. So for installers, it's no longer about selling security as it is about selling a holistic lifestyle system.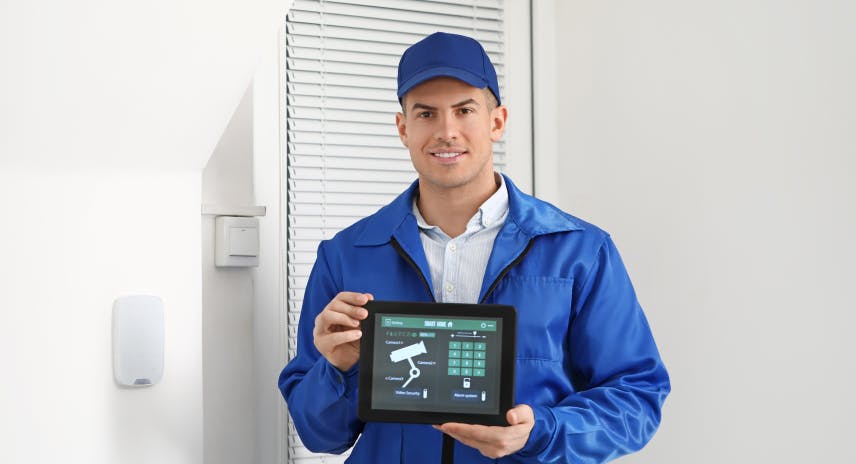 As customers increasingly operate intelligent building technology systems, they have become accustomed to the convenience of a high level of automation in their homes and commercial spaces. The emergence of the smart home, built on networked, automated, and integrated security systems and IoT devices, has significantly raised their expectations for system performance that makes the most of smart devices in the security chain. The smart home concept, smart home automation, and video verification have made customers aware of the potential benefits of integrating smart devices into their security systems, also creating new challenges for security technicians.
Why and how does it impact the
role of installers

?

So installers are now expected to provide a comprehensive security service that goes beyond simply installing or repairing a security system. One driver for this is the recent trend toward DIY security systems designed primarily for home applications. This DIY approach to security systems means that customers buy and set up a security system themselves. Due to technological advances and lower costs, this approach is becoming increasingly popular, shaking up the traditional role of installers.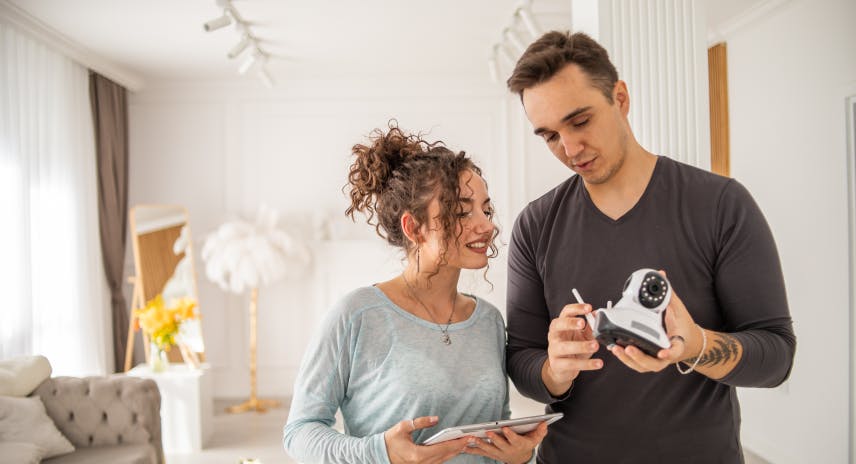 As security is increasingly viewed from an awareness and lifestyle perspective, customers increasingly demand a "one-stop-shop" solution: A competent partner who acts as a single point of contact and can offer them comprehensive security services. In short, customers demand an all-round carefree package: A holistic security solution that also includes the intervention and support of the police, fire department, or a private security service provider. It has also increased the demand for more personalized and aesthetically pleasing security systems. Security technicians must now have a creative and design-oriented mindset to help customers achieve security and style in their homes and businesses.
Given their changed role, they are also expected to be security consultants who can advise customers on the best ways to protect their homes and businesses. This includes knowing and understanding the latest security technologies, as well as the psychology of criminal behavior and how to design effective security solutions.


A
new set of skills

for installers' security services

According to Genetec's 2022 State of Physical Security Report, all industries' security professionals face labor shortages. Security dealers are not immune to this either. Unlike the shortage of staff in the retail sector, which has reasons such as instability, lack of growth opportunities, and (often) low wages, this is due to something else for security technicians: To meet their customers' changed needs successfully, security technicians today need to be able to do much more than "just" wire, attach the contacts, and so on. They now require a wider range of skills and knowledge.

The "security as a lifestyle" trend requires them to be more versatile, knowledgeable, and customer-focused than ever before. They must acquire a certain IT savvy to be considered competent as well, which is much more challenging to find in one person. Many installers are therefore re-evaluating their technology stack in 2023, seeking solutions that help them streamline tasks, automate processes, and enhance team efficiency.

Switching from being solely responsible for the technical hurdles to becoming customer advisors, many security dealers feel they need to reinvent their security services and company to stand out. This is only aggravated by the influx of players from other markets who have expanded their service offerings to include security services. And one way to do this is by rebranding and re-educating themselves about what security systems, as part of a holistic approach to physical security, can do for their customers and how they, as security alarm companies, come into play.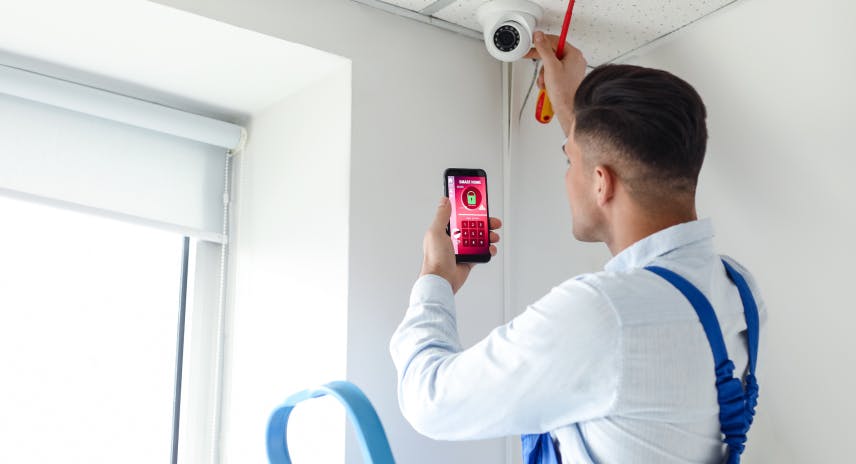 Many customers today are used to having control over their data and are increasingly demanding it. Therefore, they are likely to be happy to contribute to the efficiency of the process, for example, by analyzing alarm video images on their smartphones, if they feel that this will increase their overall security and give them more peace of mind. This requires a high level of trust between the customer and the security provider and clear communication about the scope of the customer's involvement and the measures taken to protect their privacy and security.


Getting support

: What to look out for


To run a future-proof business, security technicians in 2023 should embrace a combination of technologies that can provide automated security monitoring and detection, secure data storage and transmission, strong authentication, and continuous monitoring of all users and devices. They must adopt a customer-centric approach and offer personalized, flexible services to stay competitive. Here are 3 tips on how to do this:

Embrace IoT, AI, and Smart Home Technology

One thing currently permeating all industries is AI's emergence and rapid development. In video monitoring, AI helps improve image streams and reduce false alarms, not least through advanced video analytics features. However, AI is only as good as its fed data stream. It should not be used as a means to cut corners on hardware: Larger sensors, better lenses, and better lighting are still essential.

With the increasing popularity of the Internet of Things (IoT) and smart home technology, security installers should consider integrating new physical security technologies into their offerings. This could include installing smart locks, security cameras, and other devices that can be controlled remotely.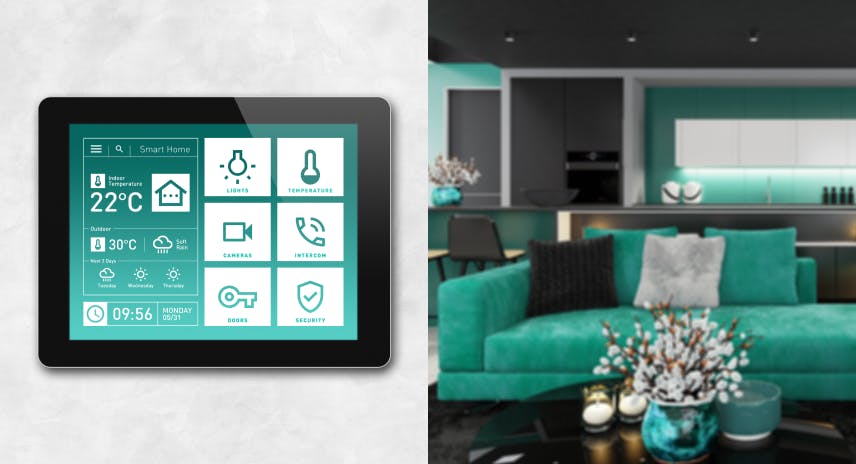 Flexibility and Trust

Cloud-based security solutions provide several benefits, including scalability, remote monitoring, and easier access to data. By offering cloud-based security solutions, installers can provide their customers with a more flexible and convenient security solution.

Cybersecurity and data protection are becoming increasingly relevant for customers. Security companies must therefore address these issues to maintain trust. An excellent way of doing this is partnering up with a certified security partner that peer installer companies already trust.


Scale your Business with an MSSP (Managed Security Service Provider)

The partner installers should choose if they want to future-proof their security services should offer as many options and flexibility as possible. For example, a partner like evalink enables installers to expand their traditional installer services to include guarding services and complete alarm monitoring services. This not only opens a new source of income for their business but also helps them compensate for potential future revenue losses. This partner should be with them for the long haul and provide them with the right tools to support them in future-proofing their security services.


Ready to take your security business to the next level? Request a demo.
Cloud vs. On-Premise Alarm Management: Which is the right system for your Service Operations Center (SOC)?
13 Apr 2022
Read article