How to pick the right burglar alarm system for your business?
No company can afford to leave its most valuable assets unprotected, such as inventory or customer data on office computers. Burglar alarm systems are the only way to protect and secure a property from intruders. Therefore, getting the right system should be a priority for every business.
But the security market is extensive: Burglary detection systems are available for domestic, commercial, and industrial buildings of any kind and size. They can be as simple or complex as required, with plenty of additional accessories to add. Business owners must ask the right questions to avoid spending too much on intrusion detection equipment and ongoing monitoring.
⁠But which questions are that? Here's what you need to know to choose the right burglar alarm system for your business.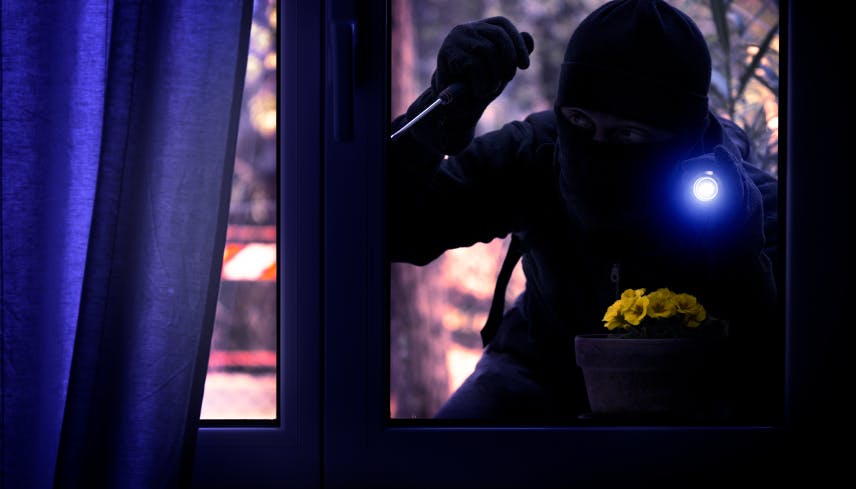 The different types of intrusion detection systems
Finding the right burglar alarm system for your property is key to effectively protecting your employees and assets from break-ins and related damage. Depending on the size of your business facility, the number of offices, and the value of your assets, one or more anti-burglary systems may be appropriate.
Most burglar alarm systems on the market are available for the interior and exterior. They consist of a control panel, several different detectors, and a switch for activating, deactivating, or arming and disarming the system. When someone attempts unauthorized access, motion detectors, glass-break sensors, or magnetic contacts signal an alarm. Acoustic devices that sound loud alarms (sirens, buzzers, beepers), optical devices (rotating flashing lights, warning lights), and broadcast devices can be used for this purpose.
To ensure custom-fit protection for your property, there are many aspects to consider: Which systems are better, wired or wireless? Should you go for a full-on integrated security system or a monitored burglary alarm system, or is it enough to choose the unmonitored variant? Let's see the options.
Wired vs. wireless: The pros and cons
When choosing an intruder alarm system, you may be confronted with this question at a very stage.
Wired burglar alarm systems are the standard traditional alarm systems, especially for homeowners. They consist of several electronic sensors connected to a control panel via low-voltage cables. Usually, they are more complex and multifunctional than wireless systems: Often, they are based on more than one control panel using a variety of wired detectors. However, they are less flexible: Adding new sensors can be a hassle, and you can't take the system with you when you move. The equipment for wired systems is usually less expensive than for wireless ones. Since a qualified installer is needed to route the wires around your business premise, the installation cost can be higher. Once set up, they are usually quite low maintenance.
Wireless burglar alarm systems use battery-powered sensors that communicate with the control panel via radio signals. They are quick and easy to install and portable when moving business premises. Since walls, glass, or metal do not obstruct them, wireless sensors can be used indoors and outdoors. This flexibility is also mirrored in their extendibility: If you need additional sensors to protect your business, you can easily add them. On the downside, wireless burglar alarm systems are usually more expensive than wired ones. Since you don't necessarily need a professional to install them but can often do it yourself, this price might be worth paying. If you consider a wireless intrusion alarm system, remember that these are more expensive to maintain: All their components (the control panel and all sensors) need batteries, which must be replaced regularly.
Once you have decided on that, the next question is which type of intrusion system is right for you.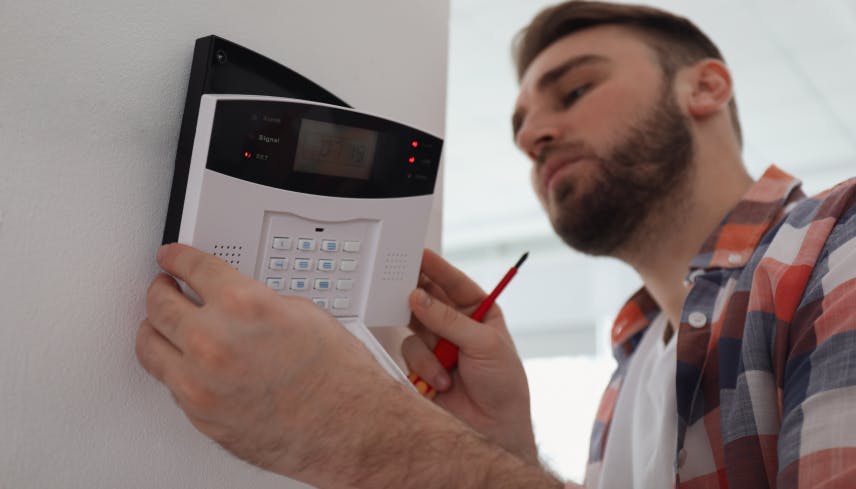 The 3 main types of burglar alarms:
Traditional unmonitored burglar alarms: Unmonitored systems are the simplest and most traditional intrusion detection systems. Sometimes, they are also referred to as bell-only systems. Often, their presence alone serves as a deterrent to potential intruders. When a potential intruder or break-in is detected, these intrusion systems sound a siren only, which notifies people nearby and, in all probability, scares intruders away before damage is done. Unmonitored burglar alarm systems don't automatically contact anyone but can be connected to smartphones. This way, you will receive notifications when an alarm triggers or the intrusion system is turned on or off.
Monitored burglar alarms: Unlike bell-only systems, monitored intrusion detection systems immediately contact an outside security company, such as an alarm monitoring center (ARC), when an alarm is triggered. These ARCs then call the key holders or notify the police if necessary. We recommend choosing a system capable of sending alarms to the appropriate person in your company and an ARC in real-time.
Smart security systems offer a more integrated and modern approach to physical security. Powered by the Internet of Things (IoT), they network physical devices such as video surveillance cameras, access control, and intrusion detection systems. They create, share, combine, and analyze security data in a connected hub. This hub of interconnected security devices allows you to remotely control the physical security on your business grounds from a single device. If a break-in is detected, you get a notification via an app. At the same time, the necessary steps, such as calling intervention forces, are initiated automatically if the alarm qualifies as real.
Evaluating your needs
Not every company needs the same protection. While some business owners want to take advantage of additional features, others prefer to stick to the basics. And they are right – if functions are unnecessary, they only complicate the system. Choosing wisely before committing to costly add-on features thus is the right way to find the right burglar alarm system fit. Here are the considerations you should make:
The value of the assets to protect. Choosing the right intrusion detection system that will provide you with the features and functionality you need depends heavily on the nature of your business. For example, a high-class watch manufacturer or jewelry store will have different protection needs than other businesses that do not have the same type of high-value inventory. Most of the time, reputable security providers conduct an on-site investigation before recommending an alarm system or other security equipment that is right for your business.
The high-risk parts of your business. Which areas of your business are most vulnerable to burglary? This question significantly influences where to place the sensors. Likely are the entrances, exits, and natural blind spots where a thief could gain access unnoticed. You may consider installing additional devices in these locations, such as cameras or security lighting.
Choosing the right burglar alarm system partner
This is not an overnight decision. Take the time to evaluate a provider's service offering regarding the best equipment, pricing, and comprehensive after-sales support. Here are two must-haves:
Scalability. You may know your business needs today, but what will they look like tomorrow? When selecting a partner for an intrusion detection system, it is essential to have their ability to scale as a decision criterion.
Certifications. If you are looking for an intrusion alarm specialist, we recommend choosing one who is licensed, certified, and fully transparent about their certifications and accreditations.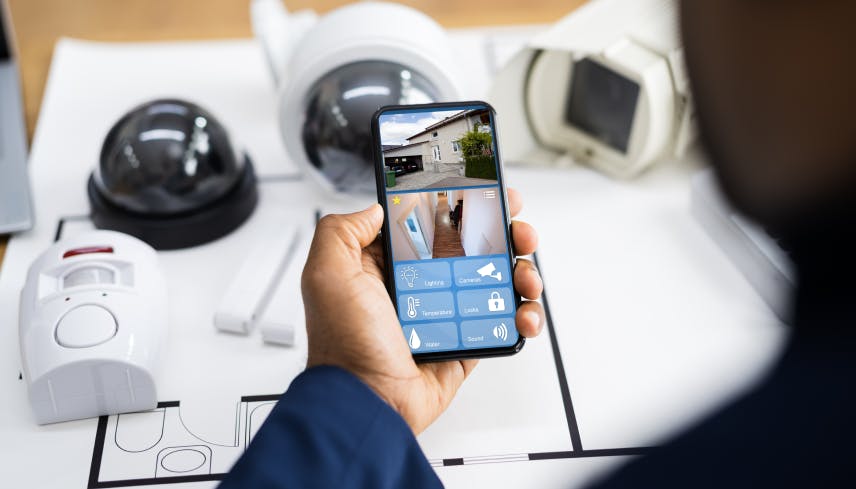 The price tag of an intrusion detection system
Many business owners don't take enough time to fully understand the total cost before choosing an intrusion alarm system. As a result, it's not uncommon for them to be overwhelmed by costly upgrades and ongoing maintenance and updates. Small business owners should closely examine the total cost of a security system, including its fees for monitoring and changing passwords. Here are three tips:
Avoid high maintenance and repair fees. Look for a vendor that stands by its hardware products. Some hardware products on the market offer a performance guarantee of 10 years plus.
Find out about the costs of changes. Burglar alarm systems for businesses should be able to assign and update passwords when an employee is hired or fired. Do you incur additional charges to update or change passcodes or employee credentials in case of staff turnover?
Ask for training. Be aware that vendors may charge for false alarms. You might ask the alarm company to train your employees to avoid costly and inconvenient false alarms.
Especially false alarms can be a powerful source of distraction and noise for business owners. Many business owners also lose their right to police response as too many false alarms have triggered unnecessary intervention. With the help of modern alarm management platforms like evalink, businesses can ensure that alarms are reliably verified before a call-out is made.
Integrated burglar alarm systems: A rapid adoption across the industry
Some costs go far beyond those already discussed: Those created by incomplete security coverage. Traditional intrusion detection systems that rely purely on intrusion sensors, such as motion detectors, make monitoring every property corner challenging. This difficulty is further amplified for large companies with multiple locations. The vulnerabilities that result from incomplete security coverage can lead to losses from theft, vandalism, and other incidents if exploited. That's why businesses need to consider the new opportunities for commercial burglar alarm systems that digital transformation has brought.
And so, most business owners today opt for at least dual protection: Combining intrusion detection systems with smart video surveillance adds an extra layer of security. Prominently placed cameras often deter burglars before they commit a break-in. If they do it anyway, capturing them on the video footage also increases the chances that the responsible person will be retrieved after the burglary. Another reason to go with integrated security solutions is that they are designed to transmit information to the monitoring station and the business owner's smartphone. Based on the video file, you can determine whether it is a burglar or perhaps just an employee who accidentally triggered the alarm. You gain more safety and control.
The evalink ipTNA4i: A device fit for the industry shift toward networked systems
To get the most out of all sorts of burglar systems, we recommend you look at our ipTNA4i: Our EN54-21 certified, modular, and 4G-enabled alarm transmission device. It offers many interfaces to connect your burglar alarm system and other devices. Thanks to the streamlined and intuitive configuration process, you can set up and verify the installation in a few minutes. Regular and easy-to-use firmware updates constantly improve the ipTNA4i's capabilities to keep pace with the shift to networked systems. ⁠
Discover the evalink devices and get in touch to request a demo.